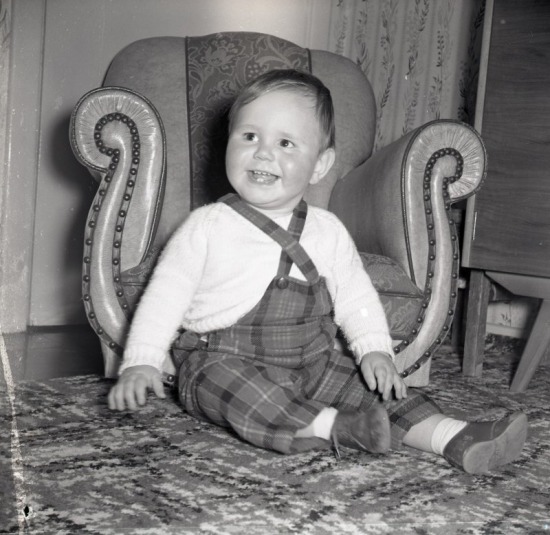 I am a professional photographer based in Surrey, England. I am available to photograph weddings anywhere in the UK or internationally.
I was recently asked how long I have been taking photographs, I couldn't answer as it seemed to me that it was something I'd done all my life. However I looked back at all our family albums there are a lot of pictures that include me up to the age of 12 or 13. From that time onward I seem to almost disappear from the family photo. Originally I thought that my parents had decided that they had obviously got enough pictures of me and I wasn't quite so cute any more and, as you can see from the above photo, I was pretty darn cute!!. However, the real reason can be seen in the rare photograph that does include me. Almost invariably I have a camera in my hand! The reason I disappeared from family photos was not because I was no longer cherubic enough to include, it was because I had taken most of them!

When I do not have a camera in my hand I enjoy sports, although these days it is more as a spectator than as a participant. I have been a season ticket holder for the mighty Woking FC for many years. I also enjoy the cinema and have a wide taste in film Among my favourites are Casablanca, The Searchers, Star Wars, Die Hard and Notting Hill. More recently I have been very impressed by Peter Jackson's efforts in bringing J.R.R. Tolkien's Middle Earth Epics to the screen.
As well as photographing weddings I run a highly regarded event photography business which is available to attend any type of event, including sports, equestrian, proms, and black tie-balls. This enables me to merge my love of watching sports and photography in a single activity. For more information select "Events" from the top menu.