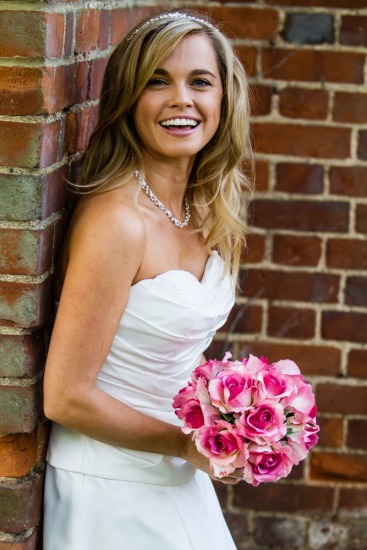 Where are you based?

I am located in Surrey, very close to Junction 11 of the M25, this makes it easy for me to travel anywhere in the country.
Do you use film or digital?
Although I was bought up in the film era, and still use film occasionally for my own enjoyment, these days for my professional work I exclusively use digital cameras.
Do you work alone?
Most of the time, I do work weddings on my own, unless your wedding is extremely large or you have specific requirements that would require an additional photographer, for example you want both the bride and groom preparations photographed, I find that one photographer is far less intrusive but can still give you the photographic coverage you want.
How much do you charge?
To see my prices please check the "Pricing" option from the "Info" menu. For a limited time I am running a special offer. To be sure to get the benefit of this offer contact me now as my rates will be increasing soon.

Are you a natural or artificial light photographer?
I think of myself as an "available light" photographer and, when necessary, my flash guns are available. While its true that modern cameras work wonderfully well in low light and nothing is better than good natural light. However if you get married on a dull grey day you will probably get flatly lit, dull photographs. Or if you get on a super bright cloudless day you can get harsh, contrasty photos with deep, dark shadows. Even worse the photographer might tell you that he can't shoot you in your chosen location because the sun is in the wrong place. Sometimes all it takes is a little burst of flash to overcome these problems and put a sparkle in your eyes!